Channels & Service Providers
Channels
At the heart of drug delivery are the pharmacies, hospitals, clinics, physician offices, group purchasing organizations, payers and distributors that work in between a manufacturer and a patient. Each operate in their own unique models and can be at odds with one another as they compete and vertically integrate rising as HMOs or multi-channel payer networks.

Blue Fin Group works with these channels on patient journey optimization. We are familiar with the companies and people making the decisions on how they will operate. Often we will help these channels design their models and go-to-market approach to manufacturers to help resonate messages that enhance the patient journey or impacts to net revenues.

We are very proud to be the only neutral consulting organization in the industry meaning that we do not take any incentives from channels to direct business toward them - which is a common practice in this industry.



Service Providers
When the physical configuration of a channel strategy isn't enough to optimize the patient journey to the levels in line with brand expectation, a manufacturer can engage service providers such as patient services support, adherence vendors, data vendors and third party logistic providers to help.

Blue Fin Group works with these service providers to understand manufacturer product archetypes and the business problems within that inhibit a patient journey or leave a manufacturer without the optimal access and control strategy. While not a core focus of Blue Fin Group's business we find it very helpful to manufacturers to help optimize the health and hygiene of these businesses for the benefit of helping science succeed commercially in the market.

We are very proud to be the only neutral consulting organization in the industry meaning that we do not take any incentives from service providers to direct business toward them - which is a common practice in this industry.

Areas of Focus
Pharmacies typically approach Blue Fin Group in regards to having us evaluate their model in regards to how well they are optimizing the patient journey, which therapeutic areas they should focus on, or how to ensure manufacturers are aware and understand their value proposition.
As Blue Fin Group works with 29 of the top 30 pharmaceutical companies and over 300 manufacturers across all product archetypes, therapeutic areas, drug classes and benefit designs, we are particularly adept at helping them with their model and how they market. Consequently, Blue Fin Group has worked with all the nation's leading retailers, specialty, and hospital pharmacies providing an insider's view to how this channel thinks and operates.
Distributors often approach Blue Fin Group to help with their business model in terms of which lines of business they should pursue – forms of distribution, 3PL, patient services, group purchasing organizations, data providers and technology.
Blue Fin Group has worked with most of the national distributors and several of the nation's leading specialty and regional distributors. We are highly adept at this topic and stood at the epi-center of the model migration they all faced in the mid to late 2000s.
Payers (managed care organizations and pharmaceutical benefit managers) have approached Blue Fin Group over the years to consider lines of business for vertical integration, M&A, and for our long-range views of industry.
Blue Fin Group has worked with payers directly having led the analysis for M&A that resulted in some of the major roll-ups of various companies and has afforded us the unique view of plan design across the medical and pharmacy benefit constructs.
As the real primary payer of healthcare, leading employers have approached Blue Fin Group wanting to understand where opportunities exist to continue or increase care options while reducing the associated costs. Plan sponsors struggle with the advice coming directly from the payers and benefit consultants as the game is rigged to maintain the status quo. With premiums set to rise from $22k to $55k from 2020 to 2030 respectively this issue is getting more and more attention.
Blue Fin Group is not a benefit consulting firm but does have a broad view on what drives costs for an employer such as hospitals, providers, insurance administration and pharmaceuticals which collectively make up 80% of the costs of healthcare. Blue Fin Group is working closely with these companies to also consider new models such as HMOs and virtual health models of care. By understanding this channel segment, Blue Fin Group has a great appreciation for where certain payer models will struggle and thrive and guide other payer models to market.
Health systems have worked closely with Blue Fin Group since early 2010 when they started to build out their presence in specialty pharmacy. As we worked with several of the nation's leading academic medical centers, we witnessed a model that has crushingly great patient journey statistics but one that struggles with access to manufacturer products and payer access.
Blue Fin Group has been a strong advocate of the health system pharmacy model and we have worked with dozens of health systems to gain internal understanding and alignment and to enhance manufacturers understanding of their utility. The insiders view this has provided to how Health Systems think and act has been profoundly helpful to help manufacturers work with this channel type so we can optimize the prescription journey which in turn will optimize outcomes.
Group purchasing organizations approach Blue Fin Group most often to understand the movements in the broader pharmaceutical ecosystem. While they feel confident in the value they provide to their downstream members they feel that they constantly have to be on the look-out for new business models, how pharmacies buy and sell, and the tug-of-war that can exist between distributors, manufacturers, payers and competing models such as vertical integration with payers.
Blue Fin Group has worked with health system and specialty group purchasing organizations to build out their business models, data offerings, and develop programs to effectively monitor and manage outcomes using full data assets including behavioral and genetic testing data. Comparing and contrasting these models to other stand-alone pharmacy models shows us what's possible for other pharmacy models to strive toward.
Third party data providers, aggregators and data visualization companies come to us for a wide array of services. From our insights of the industry to the utility of their data to discovering new data sources. Data companies rely on Blue Fin Group's vision of the industry and how data is or could be utilized to improve the patient journey and for better control of the physical, transactional and financial flows surrounding a product and patient journey.
Blue Fin Group has worked with top tier data providers and start-ups alike providing objective and forward looking advice to these companies. This allows us to have a very real view of what is in the market, how valued and utilized it is, and how to advise our manufacturer clients in these areas.
The vast majority of patient services providers have come to Blue Fin Group to understand the market for services, its value to the manufacturer and the opportunities across the product archetypes. From top 3 patient services to companies with their business model written on the back of cocktail napkin, we have provided advice and counsel that has helped these companies gain profound traction in their offerings.
With prescription abandonment rates of 40% and adherence deficiencies of 25% it has never been more important to understand how patient services supports a brand experience through the patient journey and beyond. Understanding this ever-changing and dynamic space helps us fulfill our core purpose of helping bring science to market and ensuring patients access to this science.
When a manufacturer doesn't want to own all the brick-and-mortar, order-to-cash, and customer service and they want to outsource it, they turn to a Third Party Logistics provider or 3PL for short.
Often other "consulting" firms will jump right to a solution but Blue Fin Group takes a thoughtful approach to what services are truly required and the process we use yields long-lasting satisfaction with the 3PL provider. Blue Fin Group has worked with the large global logistics providers to start-ups helping to form their unique value propositions in the pharmaceutical and medical device ecosystems.
Similar to data providers, technology companies approach Blue Fin Group often to better understand the flow of product in the pharmaceutical and medical device industries. We realize, just because a manufacturer sees a problem, it doesn't mean they know how to act upon the information or capture the opportunity it represents. Blue Fin Group has applied pragmatic advice for the role of users across marketing, market access, field sales, trade and distribution, contract management, and the range of over 200 adherence solutions in the market.
Blue Fin Group has worked with top tier technology providers from enterprise resource planning (ERP) vendors to the latest start-up with AI driven work-flows seeking to optimize the patient experience. This allows us to have a very real view of what is in the market, how valued and utilized it is, and how to advise our manufacturer clients in these areas.
When a new technology or data platform needs to be built or turned-on, it typically requires some degree of implementation and we help our clients get in touch with system integrators. A good system integrator will work through a clear process of research, discovery, requirements, design, testing and training in order to achieve the optimal outcome with new data and technology.
Blue Fin Group has led system integration on multi-million dollar technology and data infrastructure projects with great depth of knowledge across the commercialization process. Our life sciences clients truly appreciate having a guide to ensure their investment meets the needs of the organization from C-suite with visualization dashboards to front-line agents working with customers. For Blue Fin Group, knowing the commercial process from a data-flow-up view is also extremely helpful when it comes to working with channels and data providers to guide manufacturers on channel strategy.
Need Further Information?
Let our industry experts help you with the challenges and opportunities that exist in today's healthcare landscape.
Clients Served
Getting a specialty medicine to patients is a highly complex, product-based process. We offer a comprehensive array of services that support all aspects of healthcare commerce.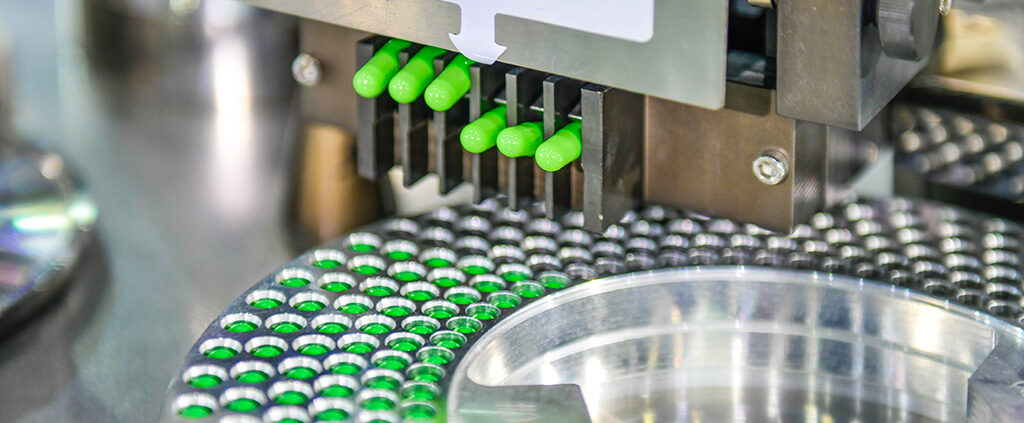 Rx Manufacturers
Manufacturers are the lifeblood of the life sciences industry. Blue Fin Group works with companies of all sizes and products at all stages, helping to achieve sustainable success via our proprietary methodology that delivers a 5-year plan for commercial excellence.

We have unparalleled industry experience in product types, therapeutic areas, navigating the healthcare ecosystem, and developing business models that can give our clients an insightful edge in today's market.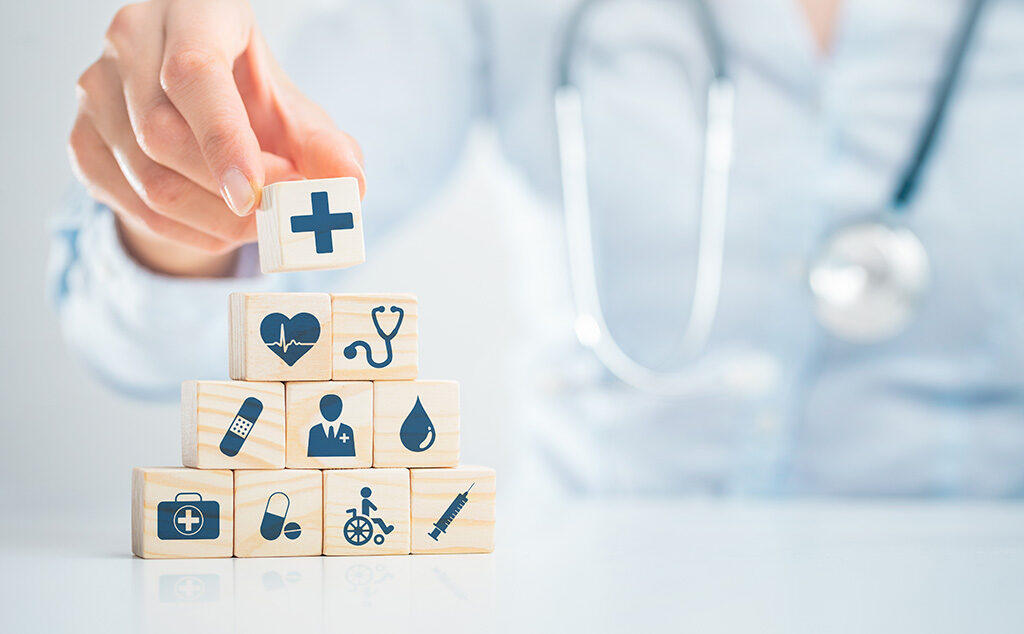 Channels
In healthcare, intermediaries influence the physical, financial, and transactional flows of connecting a product to a patient. Achieving excellence in this process impacts the overall success of the product.

We provide comprehensive solutions across multiple channels that offer greater transparency and more control of product flow, and greater efficiencies across the multiple stages of the supply chain. Blue Fin Group performs commercial assessments, evaluates partnerships and alliances services, and delivers directional advice on healthcare products, business models, and industry trends.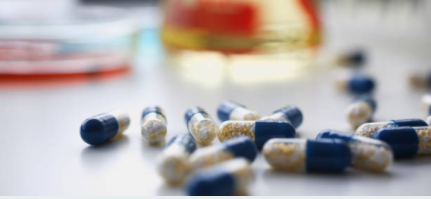 Service Providers
Our astute knowledge of the industry as an ecosystem allows us to help service providers with many business strategy concerns, including business model design, business analytics and insights, data and technology strategy, and sales training, delivering real solutions and adding additional value to their operations.

Blue Fin Group fully understands the healthcare ecosystem, the players involved, their roles, and the relative levels of influence that each intermediary can assert. This identification can benefit clients on many levels.


Investment Community
For investors and financial firms interested in deeper dives in the life sciences space, Blue Fin Group assists the investment community in several key ways. With our in-depth knowledge of the life sciences landscape, we provide industry insights around current and emerging life science products, business models, and trends, as well as company evaluations, often informing M&A activity.

We can also provide insightful data and opinions on up-and-coming pharmacies and other opportunities for investment.
Our Customers
Love What We Do
"I really appreciated the deliberate, disciplined approach you brought to our methods and the team in general,and your calm demeanor during many of the sessions helped to keep us focused on the goal at hand. "
Top 30 Pharma Manufacturer
"Thank you Blue Fin Team for all of your support with our distribution and access strategies! We wouldn't be here without your help!"
Mid-size Biotechnology Company
"I wanted to take a moment to thank you for the many years of hard work, education, partnership, support, therapy, career coaching, and friendship. I honestly could not have put this whole operation in order without you. You have been patient, kind, and at the same time strong coaches. I couldn't have asked for better partners."
"It was a pleasure to work with you to develop the distribution & channel strategy for our product. We particularly appreciated your expertise in the rare disease space, knowledge of exclusive distribution models, your thought partnership as we moved forward with tough decisions and your alignment with our patient focus. We look forward to continuing our partnership."
Pharmaceutical Manufacturer
Why Choose Blue Fin Group?

Multi Year Strategic Plans
Blue Fin Group focuses on long-range strategy, delivering a 5-year, multigenerational plan at the conclusion of each engagement. We guide you through a measured, defined process that organically adds value in a sustainable way. At the end of the five years is when we ask to be judged on the success of our advice. We are confident you will be pleased with the results.

Tailored Designs
We support your science, helping you build a commercial strategy that ensures affordable access to your product or service. You will receive a tailored business plan and related output structured for your unique situation. We carefully learn your organization's particular needs, adjusting our methodology to best help you accomplish your business goals.

Experienced Teams
At Blue Fin Group, there are no sales people. The person who presents your business opportunity does the work to deliver it. Every team is staffed by 25, 15 and 5-years of experienced industry and consultant associates. This ensures the best mix of perspectives and knowledge while we design and optimize strategies to assist clients.
Arrange a call with our experts